In the tab "Economy" you can see your invoices, your category & selling fee, expected payment and also download CSV files with invoice details.
To change the language press US/SE to open.

Under the tab "Economy" you can see your invoices.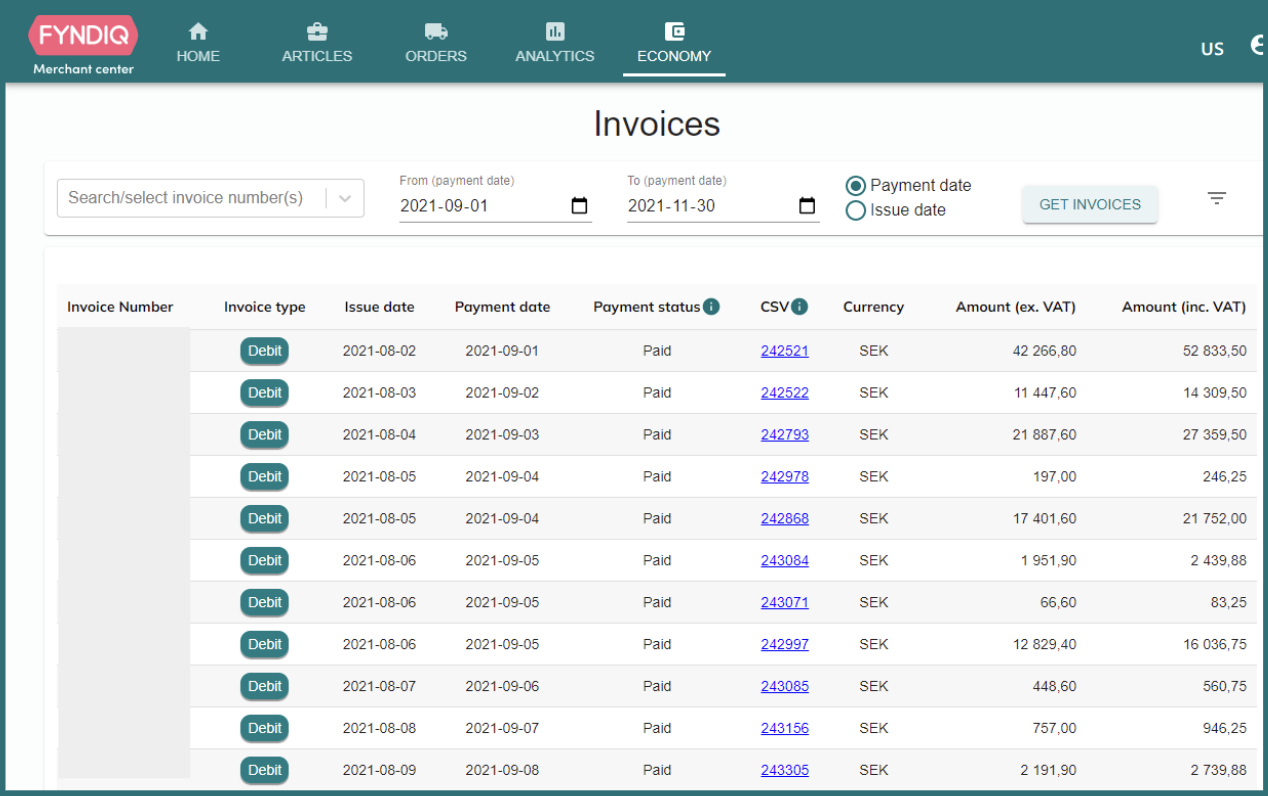 To open an invoice, press on the invoice number (see arrow below).

Account sales
If you wish to report your sales for accounting purposes, follow the steps below.
1. To print the invoice, press on the invoice number and then press print on the top right corner (you can save it as a PDF).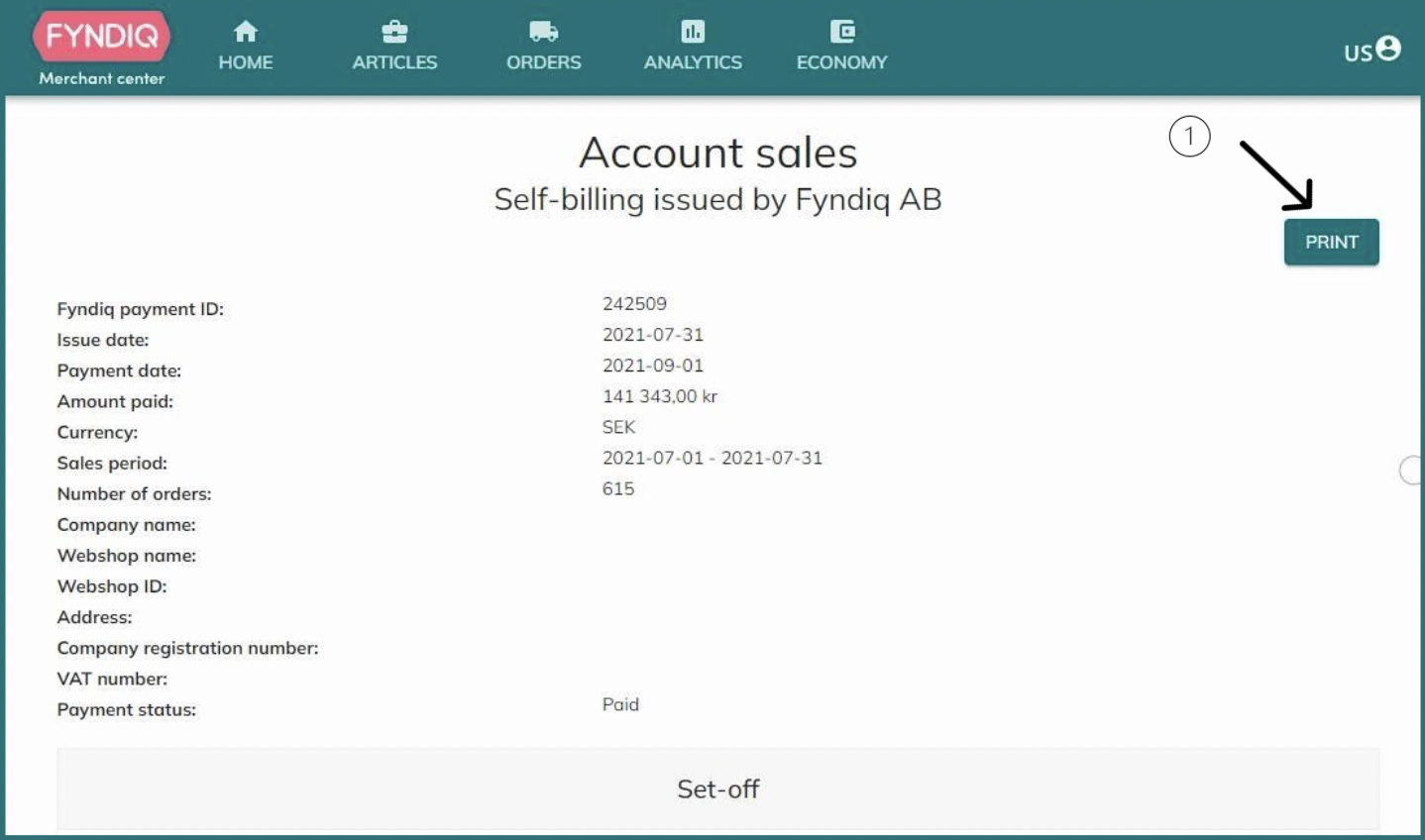 2. This is the sales included in this invoice. You can see with Ex. VAT, VAT % and Inc. VAT.
3. This is the total amount of selling fee. The selling fee includes.
4. If you scroll down the page, you can see which products have some issues.
Broken products

Missing products

Regret
5. Not fulfilled are products that the Merchant has not handled on time.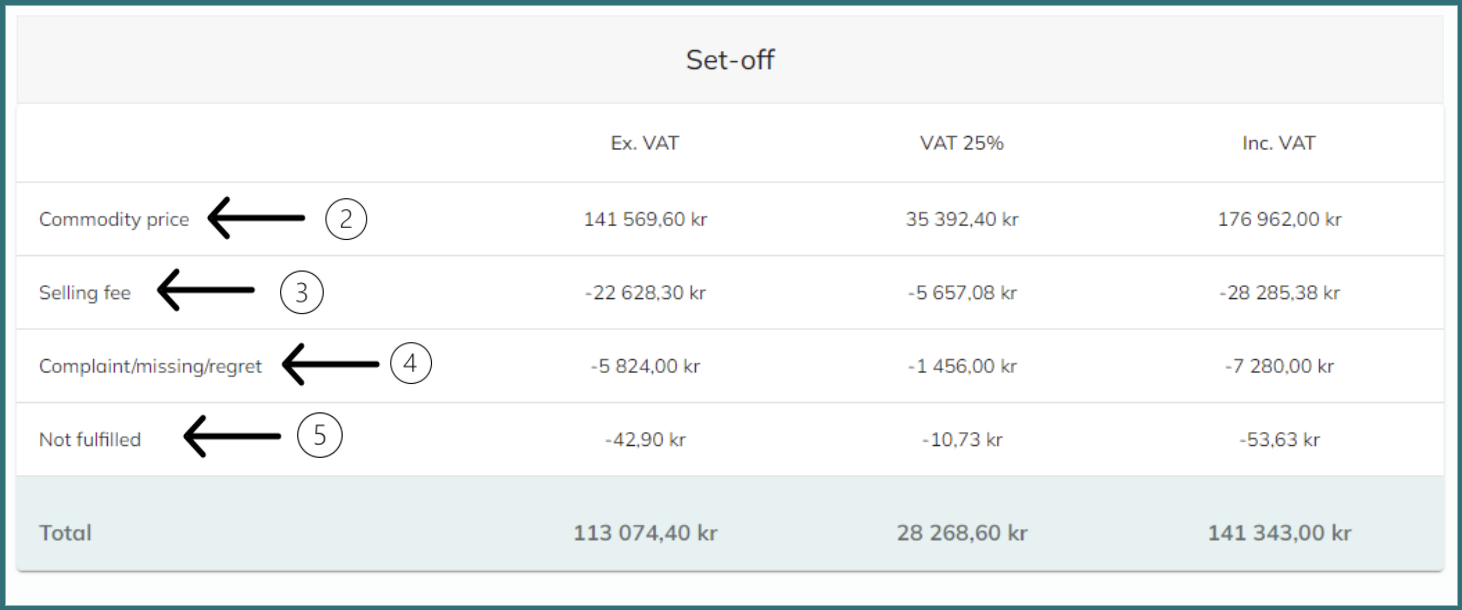 CSV
To open a CSV-file (See arrow below). In the CSV-file you can see the specification.


Example of CSV-file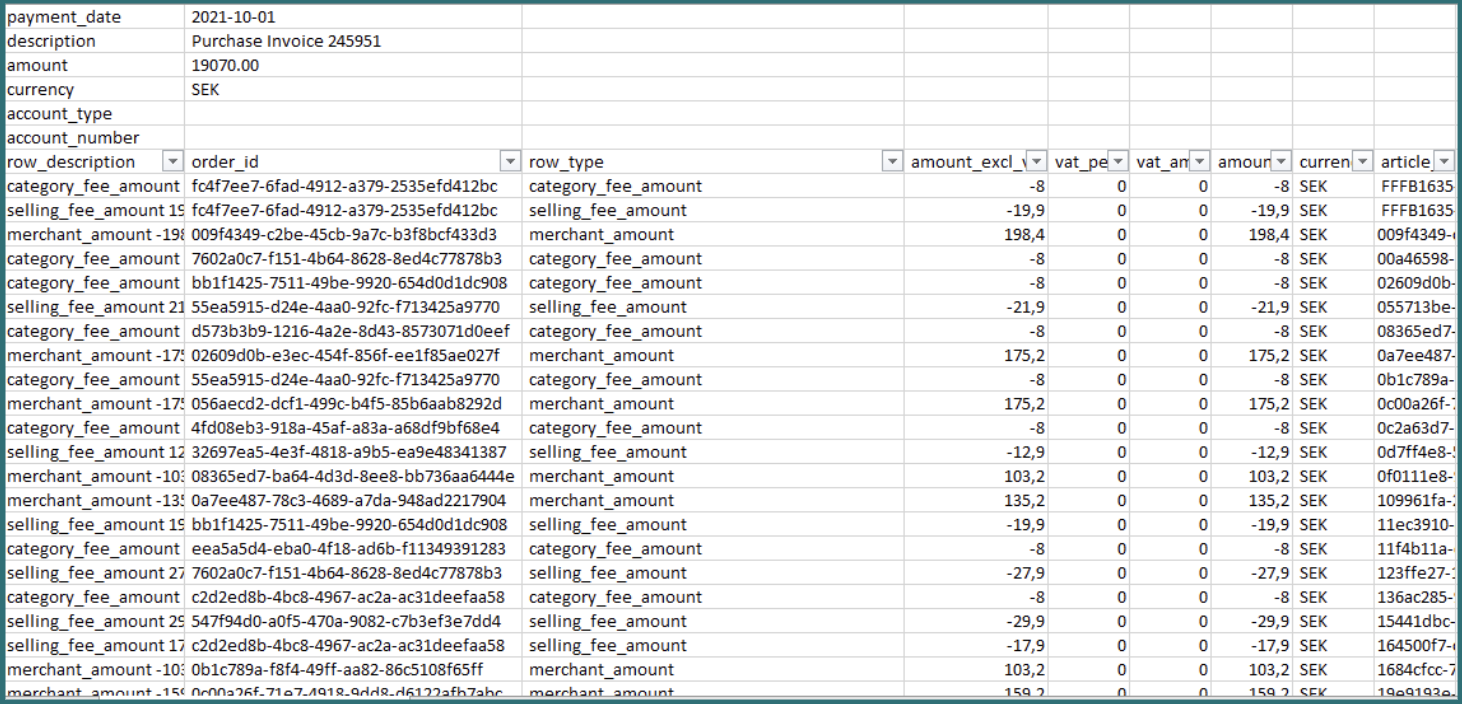 To filter invoices, press at the right corner.


Search Invoices
Here you can search for a specific invoice/credit number.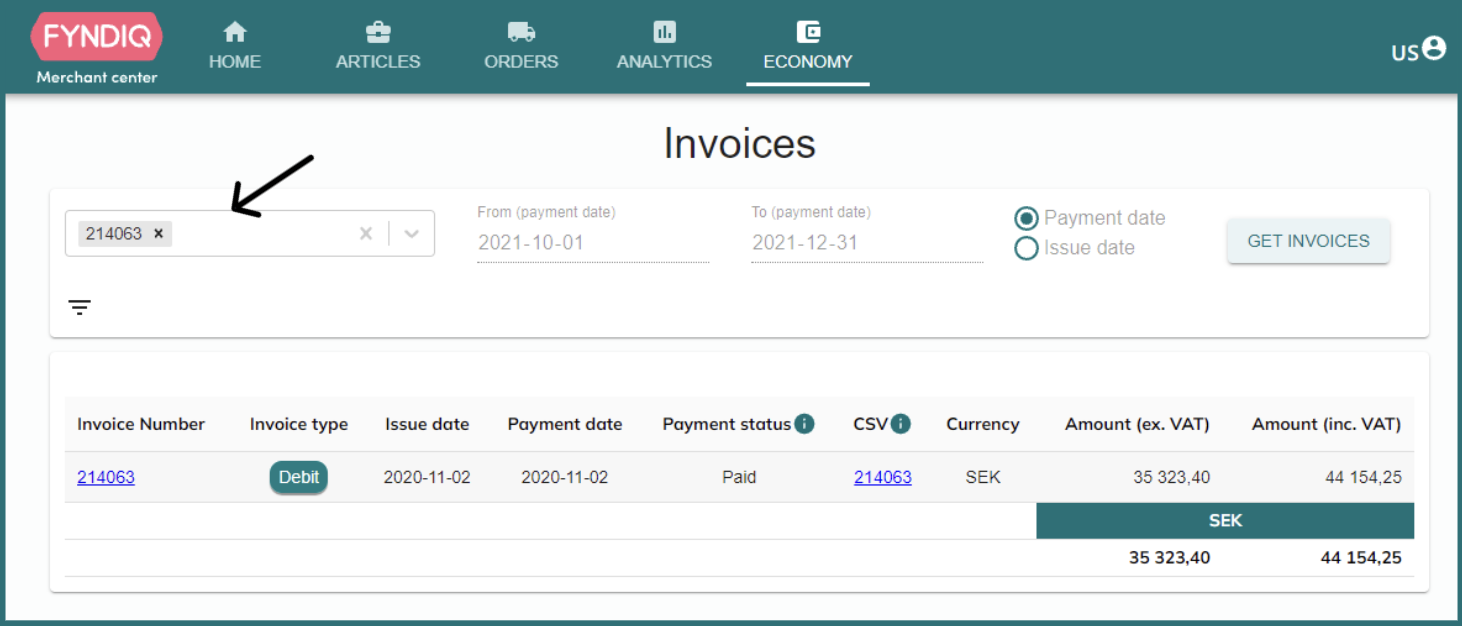 You can also search for the order number . Insert the order number and you will see the linked invoice number.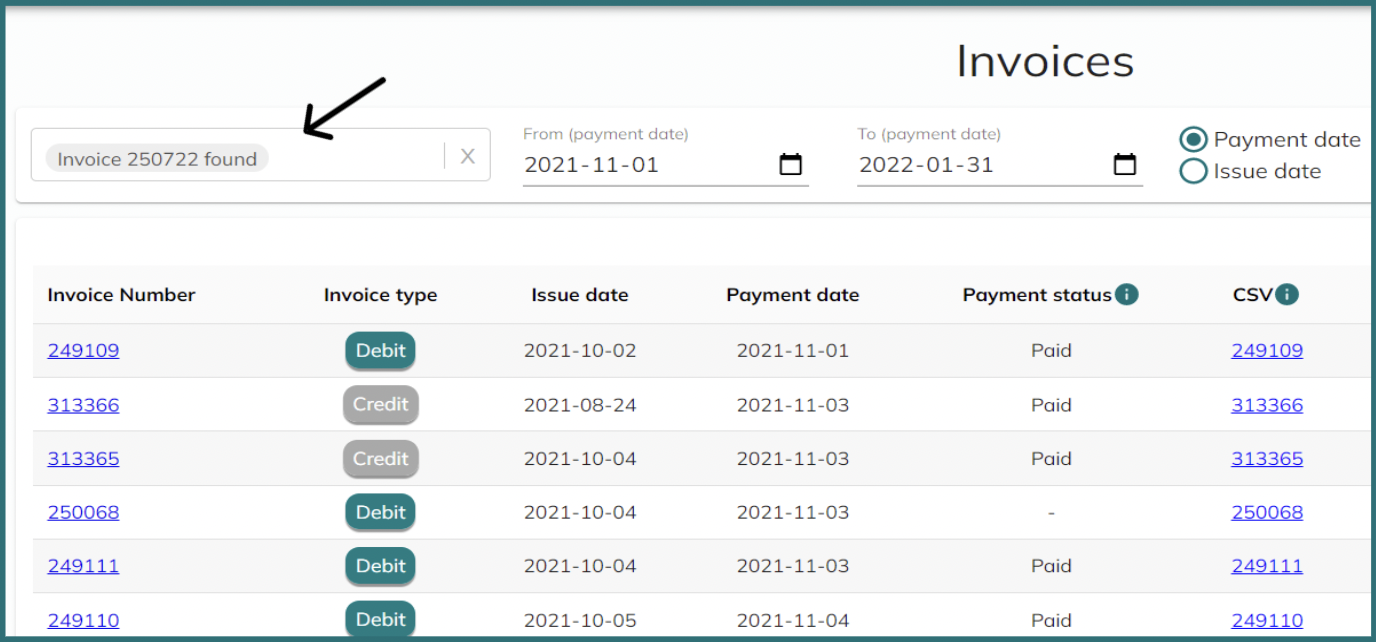 Payment date
The payment date is the date the payment was processed by Fyndiq (if the payment date is a bank holiday you will receive the payment the day after).

The Payment status shows if the invoice has been paid. An invoice is marked as not paid until Fyndiq has booked the payment report from the bank which may take 2 - 3 working days.

Issue date
The issue date is the date when the invoice was created.