Get started with Reclaimit
On the Reclaimit front page there are to important functions:
The Search Bar at the top
Looking for a specific errand? Search for the order number (format 2296f1a8-302d-19ad-b7cd-e5b8d4a6abce) and press Enter, or the orange Search icon.
Enabled Field
The section called Enabled contains your errands.
Open cases
Parked cases

Errands currently with the customer, or returns on their way to you

Approved errands

Errands you have solved by approving them, for example a customer who has been refunded or had a new item shipped to them

Rejected errands

Errands declined or cancelled, for example a customer who was rejected or stopped replying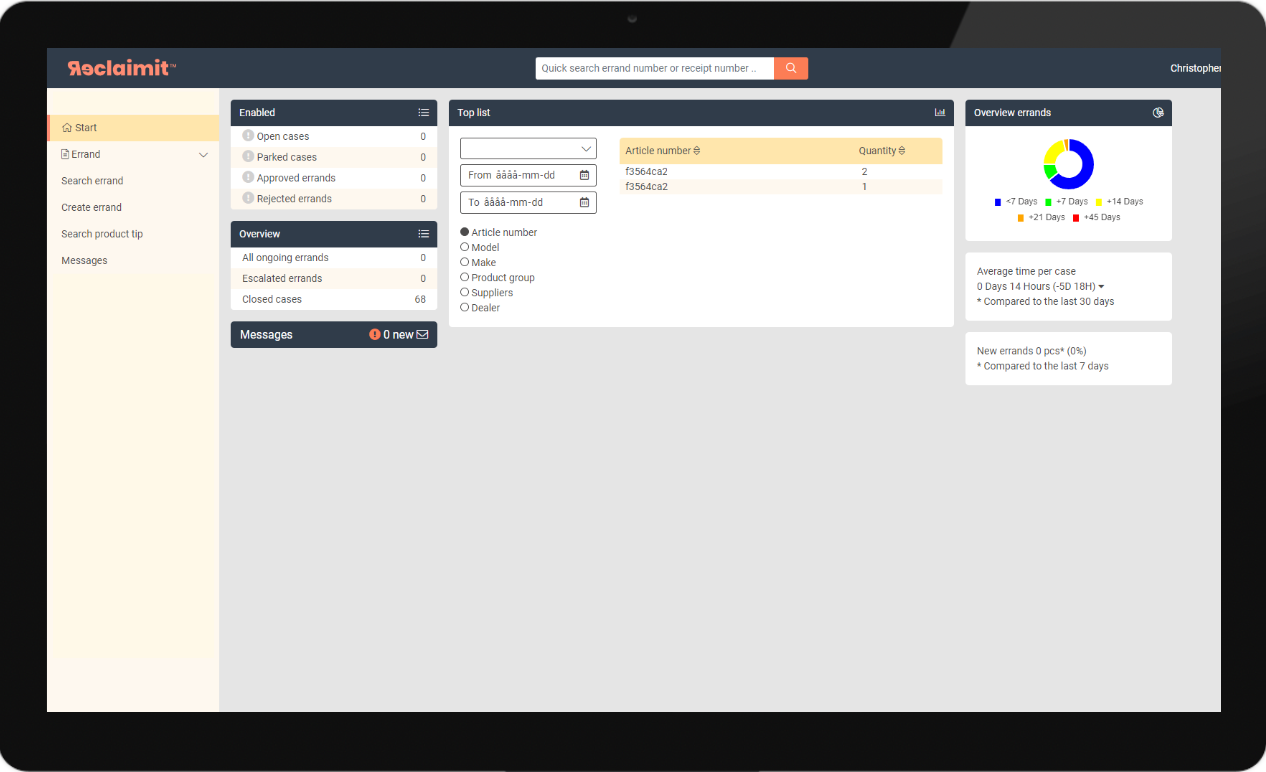 You can also find a summary of all your ongoing errands under the Overview.